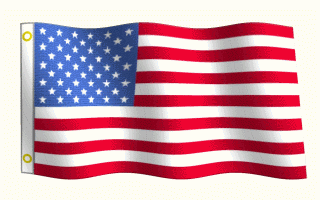 In Comradeship and Service to Veterans
Press CTRL-D to BOOKMARK this page.
33,766 Since February 1, 2020
Welcome to VFW Post 2485,
Angeles City
Jim Collins, Post Commander
MONTHLY DPA TYPHOON NEWSLETTER
(some exceptions)
MONTHLY SPACE-A
FLIGHTS
(CRK)
To enlarge any images below, left click on them.
The rendering of Military Honors and Inurnment Burial for
Bob Zaher will be conducted on Tuesday, February 25, 2020
at 10:00 at Clark Veterans Cemetery, CFZ, Angeles City.
​
Following the burial, a memorial gathering will be held at Post 2485, starting at 11:30.
Thanks to all of our viewers that shared the original missing notice.
​
Mr. Jacobson has been
found and is safe.
​
No further details will be released.
HEALTH AWARENESS EVENT FEBRUARY 29th IN ANGELES CITY
2020 VA PROGRAMS & NEWSLETTER SIGN-UP
NEW WAY TO REACH THE US
EMBASSY IN MANILA
We've had a few concerns about reaching the Manila U.S. Embassy.
Here's the new way to contact them.
CLARK VETERANS CEMETERY
ONGOING POLICY CHANGES
WITH ABMC & CVC
JUST FOR FUN !
We've added a simple daily cross-
word puzzle to kill a few minutes
Go to the MORE menu to view
AN IMPORTANT ANNOUNCEMENT:
VETERANS MONEY ON
DEPOSIT IN PHILIPPINE BANKS
Updates to the agreement by and between the American Battle Monuments Commission (ABMC), Clark Veterans Cemetery (CVC) and Post 2485 (the Post).
​
Pass this info along to
anyone that might be associated
with a veterans passing
CHECKING YOUR 2020
V.A. BENEFITS
Two new important Veteran welfare
bills go into effect. View here
VETERANS SUICIDE AWARENESS
Tony Grimm, Health and Wellness chairperson, has posted this compelling veterans suicide video.
View the video on the Health & Wellness page here.
911 - EMERGENCY
CONTACT CARD
VFW Post 2485 Junior Vice Commander David Mason has published the 2019 Emergency Information Card that you can print and hang in a central location in your home or business. This card contains vital information for
emergency contacts for our veterans and viewers in the Angeles City area.
Click the PDF icon to download and print this card.