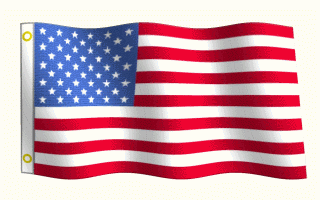 In Comradeship and Service to Veterans
Press CTRL-D to BOOKMARK this page.
31,450 since December 1, 2019
Welcome to VFW Post 2485,
Angeles City
Jim Collins, Post Commander
To enlarge any images below, left click on them.
U.S. carrier HORNET shells the warship, not knowing there were Allied P.O.W's aboard. 300 perish in the shelling off of Subic Bay.
Click the image
for date / time
of the event
2019 MEMBERSHIP NIGHT
@ THE POST
INFORMATION
Tuesday, December 17
Cocktails @ 17:00
Dinner @ 18:00
Click on the poster
to view a full
screen
version.
911 - NEW EMERGENCY
CONTACT CARD FOR 2019
VFW Post 2485 Junior Vice Commander David Mason has published the 2019 Emergency Information Card that you can print and hang in a central location in your home or business. This card contains vital information for
emergency contacts for our veterans and viewers in the Angeles City area.
Click the PDF icon to download and print this card.
VETERANS SUICIDE AWARENESS
​
Tony Grimm, Health and Wellness chairperson, has posted this compelling veterans suicide video.
View the video on the Health & Wellness page here.
DPA TYPHOON
NEWSLETTER
NOVEMBER 2019
Click the above image to view newsletter
CHANGE IN PHILIPPINE
DIALING CODES & METHODS
Effect October 6, 2019 existing 7 digit landline and DUO numbers with area code 02 will be changed to an 8 digit number format. the number 7 will be added at the start of GLOBE landline/DUO numbers, or the number 3 for Bayan numbers.
​
This is in compliance with the directive of the national Telecommunications Commission. For more details, contact GLOBE Telecom.
Link

HERE

for full info-
rmation and FORM 140
flight sign-up instruct-
iions including a sign-up
sample page.
The most current flight schedule (NOV 15- NOV 30) is posted on the link page as well.
AN IMPORTANT ANNOUNCEMENT:
VETERANS MONEY ON
DEPOSIT IN PHILIPPINE BANKS
SINKING OF THE ORYOKU MARU REMEMBRANCE
DECEMBER 15th
Lamp Post December &
Holiday Hours Schedule